Visit LaGuardiaHS.org for more information about online registration.


Programming Philosophy
The Program Office's main goal is to schedule students in a manner that best satisfies their educational needs in conformity with the school's dual mission:

"...to provide a balanced opportunity for students to pursue both rigorous conservatory style training, and a challenging college-preparatory academic program." This mandate must be carried out within the constraints of budgetary capability, staffing availability, and space accessibility.

A student's program must have contain the following:


a minimum of 5.5 hours of instructional time (Lunch does not count as instructional time.)
a valid third period class for attendance
a designated lunch period
requested courses that fit within the confines of a ten period day, which include lunch
Additional recommendations follow:


Every student should consult the Chart of Graduation Requirements to follow his or her progress towards graduation.
Each student should meet with a guidance counselor once each semester to review to review his or her transcript and discuss courses that should be taken.
Disclaimer: Each student course request will be honored unless one or more of the following is true:
the class is oversubscribed
the class is eliminated due to budgetary restraints, space restraints or low registration
course selections conflict
Scheduling Process
Student programming and scheduling is a three-step process:

Gather information about what courses students need and wish to take: Most of your course requests are automatic and follow the standard sequencing of all academic subjects and of some studios classes (your input is not necessary). For example, if you are currently in English 2, you will automatically be promoted to English 3.

In some instances, electives, AP, and honors courses are offered, and you are encouraged to choose among them. Your preferences will receive consideration only if you complete the online registration on Deadalus. (Click on the link to go to the proper place for registration). To find out important information about criteria for registration and sequencing for academics please visit the Academic Sequencing page.

Students will have the opportunity to meet with guidance counselors on April 28-30 to discuss course requests.

Program the students: This process is computerized. The more specialized a class is (honors, electives, AP courses), the more difficult it is for the computer to create a schedule that will include all of your course requests. We offer more than 200 different courses each semester. If the computer cannot find a solution, it will offer you the best second match that will fit into your schedule.

Students at LaGuardia Arts are programmed for a nine or ten period day, including lunch. Courses are offered through periods one and ten. In order to accommodate the school-wide schedule and individual student needs, you are assigned an early start or a late start; in some cases, a student will be assigned a period zero or eleven class.

Due to class size limitations, program changes may be initiated by the Program Office within the first ten days. This process is called "equalization." All measures are taken to minimize the number of such schedule changes.

If you fail a required course, you must retake the course in summer school or PM school. Course offerings are subject to availability. Failing a course may delay your graduation; therefore, please attend all your classes and work hard to pass them.


Programming Overview
Accessing Daedalus: If you do not know your username or password, e-mail Ms. Wilson at kwilson@schools.nyc.gov. You should consider your report card and your permanent record, which are both available on Daedalus, while making class selections.
Requesting Courses: After you have reviewed course offerings and sequencing at LaProgram.org, click on the link to register in Daedalus.

Automatic Processing: Most of your course requests will be processed automatically following standard sequencing in all academic subjects and some studio classes. (Your input will not be necessary). For example, if you currently take English 2 (ninth grade English) you will automatically be promoted to English 3 (tenth grade English).
Multiple Options: You may use Daedalus to select a course in a sequence when more than one option is offered, which is the case in science, foreign language, English, and some studios.
AP, Honors, and Elective Courses: In addition, several electives, AP, and honors courses are offered, and you will be prompted to make choices about your requests.
Applying for Honors Classes: If you are currently in an honors class and have maintained an average of 85 or above, you need not register for the next honors class; you will automatically be placed in honors for the next year.
Applying for AP Classes: For all AP classes, you will need to apply even if you are already in honors.
Changing Tracks: If you are not in honors and would like to be or are interested in applying for AP classes, you must request these courses on Daedalus.
Requesting AP or Honors: For each honors or AP class you request, if you have the required subject average, you will automatically be accepted into the pool of qualified students for that course. If you do not have the required subject average, you will be directed to add your name to the waiting list for that class, but please do not be discouraged. A significant number of students from that list will end up in their desired course. You may speak to your teacher, the appropriate department chairperson, or your guidance counselor about your commitment to enroll and excel in that class.
Science, Foreign Language, and Studios Elective Courses: For science, foreign language and studio electives, there are department criteria regarding what courses students should choose, based on proficiency level in the current class, the subject, and, in the case of music ensembles, auditions. Detailed information about the sequencing in each department is presented at LaProgram.org. Please read all information carefully to know for what courses you need to register and how to request classes. All courses are year-long. Disclaimer: The offering of fourth-year math and science courses other than AP courses is contingent on budgetary constraints.
Visual Art Pairings: All art sophomores and juniors can pick two choices of pairs of classes. We offer several pairings as options; however, not all of these classes will ultimately be run in September. We will offer the classes chosen by the greatest number of students, so please select carefully. If we end up not offering the pairing of courses you selected as your first choice, you will be programmed for your second choice selection. If you have not made a choice by Friday, March 14, you will be placed in undersubscribed classes. Review visual art pairings on the other page of the document at the top of this page.
What To Expect: When you log in to Daedalus, choose classes from the drop-down menus that appear. For example, current freshmen are asked whether they would like to take Earth Science or Chemistry; they will also decide whether to continue with the next level of foreign language. In addition, twelfth graders are required to choose AP Literature, Psychology and Literature/World Literature, or Creative Writing/World Literature.

Note that student course requests will be honored unless one of the following is true:

The class is oversubscribed.
The class is eliminated due to low registration, budgetary, or space restraints.
There are conflicting course selections.
Learn more about art offerings!

Learn more about dance offerings!

Learn more about drama offerings!

Learn more about English offerings!

Learn more about mathematics offerings!

Learn more about music offerings!

Learn more about science offerings!

Learn more about social studies offerings!

Learn more about technical theater offerings!

Learn more about world language offerings!


Apply for Classes

Please follow the instructions below carefully to ensure that you successfully apply for your courses.


1. Log in to your Daedalus account. You can reset your password if you have forgotten it.


2. Review the E-mail/Web Site Use Agreement, and click, "I Agree to the Terms of this User Agreement."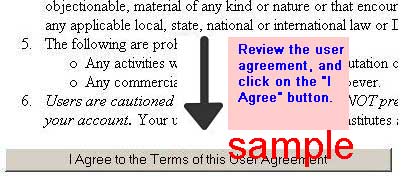 3. Under the School heading, click on "Indicate/View Your Preferences/Courses for Next Term."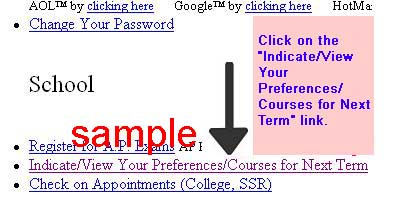 4. Select only the AP, elective, and honors classes for which you need to apply. Carefully review the guidelines to ensure that you request classes in which you will be successful.



5. If your selection is rejected because of not meeting acceptance criteria, you can still add your name to a list of students whose work will be re-evaluated by the respective department.



6. Remember to click on "update" to complete the registration process.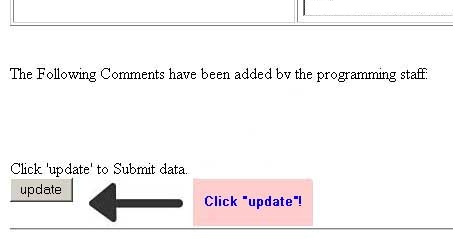 Note: If you have further questions, please carefully review the Academic Sequencing pages. Further concerns can be brought to a guidance counselor.